PRODUCTS
United Technology Group, INC helps businesses transform their customer and employee experience.
Developing a powerful solution that is customized for every individual streamlines communication and workload efficiency. United Technology Group Inc. makes state-of-the art telephony devices more accessible and easier to deploy than ever before.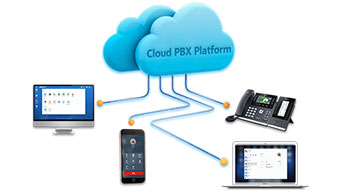 Cloud Hosted PBX
Hosted PBX from Unitedtechgroup gives you access to advanced business communications technology. Improve productivity and collaboration, increase mobility and cut your annual costs up to 40 percent.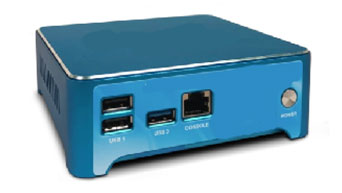 Local PBX
We manage a highly available, secure cloud infrastructure purpose-built to provide top Local PBX services. We can help you design/implement or migrate your phone system to Managed Cloud PBX.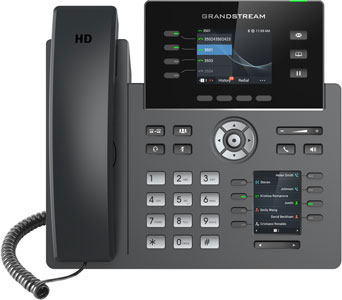 Carrier-Grade IP Phones
The GRP2600 series are carrier-grade IP phones designed for mass deployment. This series of next-generation IP phones features a sleek new design, a reimagined user experience, unified firmware and powerful feature options. Designed for enterprises, service providers and other high-volume markets, the GRP series offers a powerful, easy-to-use and easy-to-deploy voice platform with next-gen features for high-end users.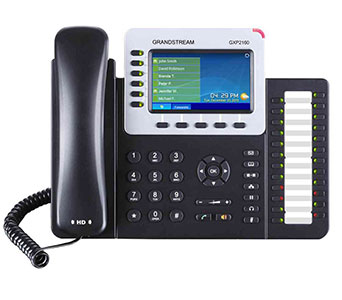 High End IP Phones
Enable high-volume users to succeed with the ability to handle more calls and access to superior efficiency tools. Grandstream offers High End IP phones for workers who need access to advanced telephony features, multiple line support, and mobility options. The GXP2100 series is the perfect choice for receptionists, front desk workers and desk employees.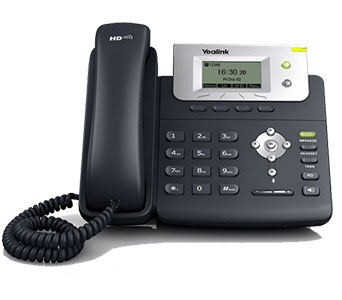 Basic IP Phones
Intuitive IP phones put effective and simple communication access in the hands of users who need it. Our Basic IP Phones offer efficient, no-fuss communication for those who need a simple connection. Ideal for hotel rooms, information booths, and warehouse deployments.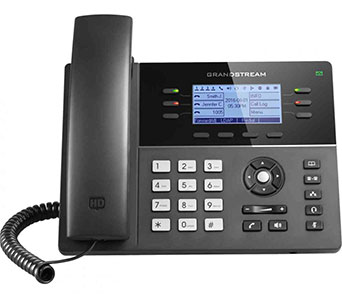 Mid-Range IP Phones
The GXP1700 series of Mid-Range IP Phones was designed for growing businesses. These stylish phones have mid-range features and capacity that your business can grow with and depend with the competitive price that you need now. The GXP1700 series offers a great addition to any desktop thanks to its sleek, high-end design coupled with a variety of mid-range productivity tools that keep users efficient and productive.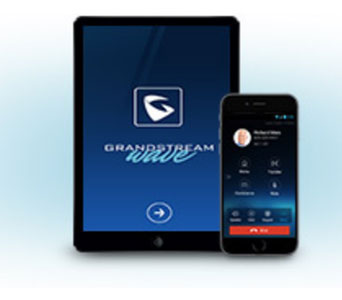 Softphone App
Grandstream Wave is a FREE softphone application that allows users to make and receive voice calls through up to 6 different business or residential SIP accounts on any Android™ device from anywhere in the world.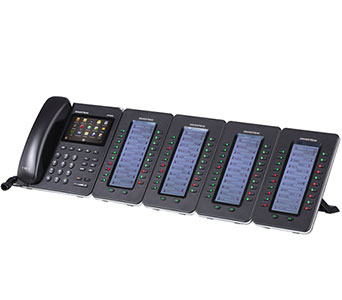 Extension Modules
High call-volume users require access to a clear and efficient way to easily route and control calls. Our GXP2200EXT empowers users with dual-colored speed dial/BLF keys to identify open lines and route calls effectively.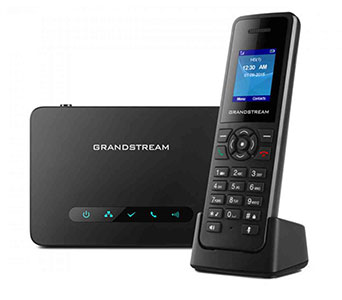 DECT Cordless
Mobilize a VoIP Network to create a productive and flexible communications environment. The DP750 and DP720 allows users to be free from their desks and move through any business, warehouse, retail store or residential home without restrictions.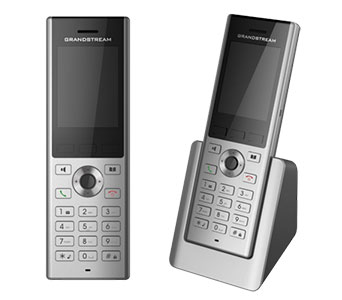 WiFi Cordless
Our Cordless WiFi IP phones are highlighted by the WP820, a portable WiFi phone designed to suit a variety of enterprises and vertical market applications, including retail, logistics, medical and security. It offers a powerful combination of features, mobility and durability to suit all portable telephony needs.
One phone system. All your communications. On any device.
Empower your business on a global scale with us
227 E. Academy
Jennings, LA 70546